Umicore Marketing Services Thailand
Umicore Marketing Services (Thailand) Co, Ltd sells and keeps stock in our Bangkok warehouse for a whole range of complementary products from Umicore and selected third parties.
Precious Metals
Umicore Precious Metals (Thailand) Ltd. based on over one hundred years of experience and tradition in the precious metal business will remain focused on precious metal business such as precious metal refining, production, and distribution of semi-finished products for the jewellery and electroplating industry. The company is located in the Gemopolis Industrial Estate, on the eastern outskirts of Bangkok, close to Suvarnabhumi Airport.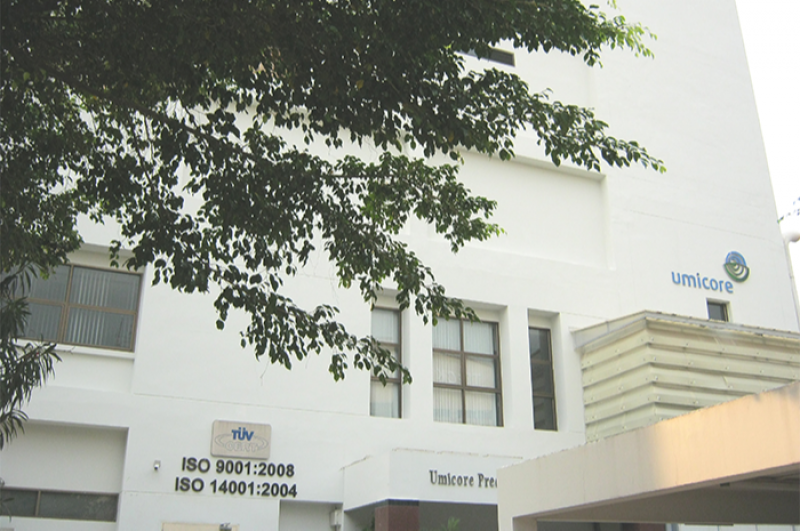 Umicore Autocat Thailand
The materials technology and recycling group Umicore officially opened on January 17th , 2017 its new production plant for emission control catalysts in Rayong, Thailand. The plant produces automotive catalysts for gasoline and diesel light duty vehicles, serving customers in Southeast Asia.